International Tabletop Day
June 1 @ 10:00 am

-

8:00 pm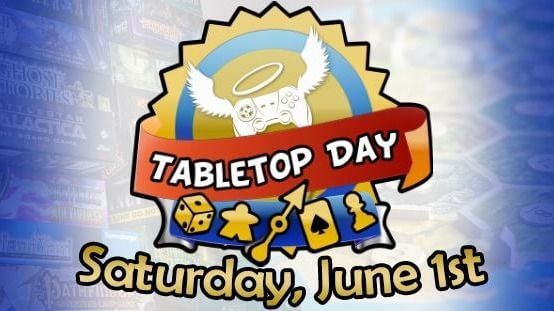 Join us for this free event to support a good cause at the Canyon in Destiny Mall. Black Harbor Games will be there exhibiting prototypes of our newest games. We will be joined by the Syracuse Society of Geeks and all sorts of tabletop games will be available for you and your family or friends to play! The event is sponsored by Play The Game Read The Story, RetroGameCon, and the Syracuse Extra Life Guild. Donations are being accepted to benefit the Upstate Golisano Children's Hospital.
This is how the sponsors describe the event:
Event Features:
Huge library of over 200 games to play.
Tabletop tournaments (tba) with awesome prizes
Charity raffle baskets ($1 tickets)
A bake sale for charity
Video game free play with classic/retro consoles by RetroGameCon
Fantastic door prizes (free entry for anyone who attends!)
…and more events TBA!
100% of proceeds go to Extra Life, which benefits the Upstate Golisano Children's Hospital here in Syracuse. Last year's Tabletop Day was our second largest event behind RGC, with hundreds in attendance, and we raised a total of $1605 for Extra Life!
This is a very kid-friendly event, with TONS of board games for gamers of all ages.
Everyone who attends this event will get a free Tabletop Day button (while supplies last)!